8th International Projection Mapping Competition
1minute Projection Mapping in Odawara Castle
~ Application ~


【 Introduction 】
1minute Projection Mapping is historical competition becoming one of Asia's largest international projection mapping festival that began in 2012. This time will the 8th time for it to be held. We change the venue and theme every year as our focus is to motivated participants to create new works. The works created for the 1 minute projection mapping competition has been increasing in quality every year and we are proud of it to be a world-class event.
The last competition was held at the Miyazaki Prefectural Museum of Art on the magnificent theme of "Large Architecture" and "Mythology", and it was a competition where great works with a sense of scale were gathered. In this 8th competition, the motif is a Japanese castle, one of the most iconic Japanese architecture. This will be one of the most challenging projection mapping ever.

【 Theme for 8th Competition 】
The theme of the video production on the wonderful canvas of Odawara Castle is "Dream". In Japan, a new epoch just began in May with the name of the new era " Reiwa".
Many people have dreams and hopes for the future. During the era of warriors when this castle was built, many samurais dreamed that they could become lords of a country and a castle. Feel free to express the strength that drives the people with their dreams and hope, or the fragility against it, or a dream that exceeds human imagination etc.
We hope that historical works will be created on this historical architecture and this competition will be the one that people can feel the future. It is a very rare opportunity to create a projection mapping works on a Japanese castle. We look forward to challenges from you to create a "dream" beyond imagination!
---

【 Competition overview 】
■ Official Event Name:1minute Projection Mapping in Odawara Castle
~ 8th international projection mapping competition in Japan ~
■ Theme:Dream
■ Host:Executive comittee of Hojo Soun's 500 years award
■ Assisted by:Odawara-shi tourist association
■ Produced by:Projection Mapping Association of Japan

【 Site and Building Information 】

【 Movie Format 】
Resolution:3840 x 2400 pixel
Frame Rate:30/fps
File Format:Quicktime(MOV), Photo JPEG Animation, MP4(H264)
Duration:1'00-1'59(more than 1 minute, less than 2 minutes)
File name of image data : TeamName_title_SubmissionDate
Case)pmaj_title_20190731
Sound:Embedded into the movie file, or send the WAV data with the same duration
There are columns to fill the "TEAM NAME" "TITLE" and "Length of movie" inside the Illustrator and Aftereffects files that we provide. Please fill them in when you create your work.

【 Template Files(2D & 3D)】
After your online registration from the link, the contest office will send the template data to you.
(※ The distributed template data is not allowed to use for other purposes)

【 Schedule 】
Entry deadline: July 31st, 2019
※The template and various information will be sent from the Secretariat as needed.
Work submission deadline: August 19th, 2019
Primary works judgment: August 20th, 2019 ~
Announcement of finalist: August 28th, 2019 (E-mail notification to all applicants, notification on WEB)
Finalist works screening: September 20th-September 23rd, 2019
Result announcement: September 22nd, 2019
※Each schedule may change due to the circumstances of the venue or event.

【 Finalists 】
Finalists' works:16 – 18 works
※The finalist works may not be demonstrated at the mapping event if there is a copyright issue or improper (adult/violent) content.
※The works that are not selected, will also be tested on the building and recorded the scene. However, this is not a guarantee.

【 Information about submissions and applications 】
Movie format: MOV, MP4 format, audio embedding
Resolution: 3840 × 2400 pixel
※ There is a space to fill in your "Team name", "Title" and "Video length" in the distributed Illustrator / AfterEffects files, please fill it in.
※ Please submit the video of the primary screening at the same length as the final screening. It is possible to brush up on the work later, but please submit it after completing the work as much as possible. Works that are too incomplete and too rough may not be subjected to review.
Title (upon submission video data)
Description of the work concept, theme and content (about 200 words, upon submission video data)
1 Capture image of the work (3840 × 2400 pixels, upon submission video data)
Creator name, Team name, Company name (Entry name to be written and published)
Creator, Team profile (approx. 200 words)
Image of the creator/production team's photo, logo, etc.
Name and contact information of the representative (E-mail, address, telephone number)
Country (s)
Home page URL, Facebook page, blog etc.
Other special notes and notices regarding application

【 Submission Method 】


【 Awards 】
Grand Prix, 2nd Prize, Jury's Prize, Odawara Prize, Audience Prize etc…
An extra prize will be given to each award winner.
Grand prix winner will be given 1,000,000 YEN and invited to the next 1 minute projection mapping event as a guest creator. More details will be informed.

【 Jury 】
Other experts, Guest Creators, organizers will be informed later on… Stay tuned!
Yann Nguema
Born from a scientific background, Yann Nguema finally turned to the world of artistic creation. As a musician, he founded the group EZ3kiel in 1992 for which he developed the entirety of a rich visual production that has become a reference and a trademark. He focuses his work mainly on performing arts with a constant emphasis on an image-music association. Very quickly he integrated computer technology into his creative process by developing his own software and adding a completely interactive dimension to his productions. As a designer of exhibitions, installations and scenography, he has designed numerous projects combining technology, research and poetry. Yann is currently an ambassador artist for the Lyon Festival of Lights.
<Yann Nguema / Official WebSite>
https://yannnguema.com/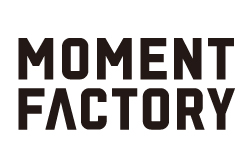 Yael Braha
As Multimedia Director, Yael Braha is an award-winning, multi-platform Multimedia Director whose work ranges from large-scale interactive installations to complex shows. Yael joined Moment Factory in 2015 and is a graduate of the Istituto Europeo di Design (Rome, 1996), and San Francisco State University (MFA in Cinema, 2005). Her professional projects include "IllUmiNations: protecting our planet", a projection mapping on the United Nations building coinciding with the 2014 UN Climate Summit. Yael's expertise in computer vision, parametric modeling,
and kinetic sculpture is leading Moment Factory in exciting new directions.
<MOMENT FACTORY / Official WebSite>
https://momentfactory.com/home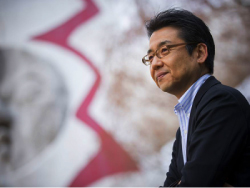 Hideki Nagasaki
Managing director of Takenaka Co., Ltd. and Representative director of Symdirect Inc.
After graduating from university, Hideki Nagasaki studied sound production/production of commercial music, radio commercials and radio programs at a sound production firm. After that, he made a wide range of experience to produce over advertising, exhibition, promotion, and convention at the promotion department in a major advertising agency. In 2002 Nagasaki joined Takenaka, and has taken part in event production, video and space direction. He participated in the launch of "BeamPainting", a Takenaka projection mapping brand in 2009, and has since produced much creation such as projection mapping with interactive elements. In recent years, he has combined laser animation and mapping to pursue new possibilities and broaden the scope of expression. He also started early on a collaboration of artwork and projection mapping, and eight mappings were performed at Taro Okamoto's Tower of the Sun, and five mappings were also done on Katsuhiko Chaen's sand sculptors.
<Symdirect Inc. / Official WebSite>
https://www.symdirect.co.jp/

<Takenaka Co. / Official WebSite>
https://en.takenaka-co.co.jp/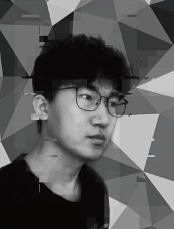 LiCheng
CG creator and creative artist from China.
He has participated in many projection mapping international competitions and continues to pursue and challenge high-end works every day.
LiCheng won the Grand Prix and Audience Award simultaneously for the first time at the 7th "1minute Projection Mapping in Miyazaki".
facebook:https://www.facebook.com/leecheng2013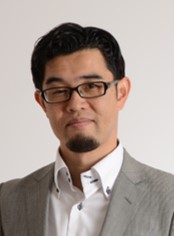 Michiyuki Ishita
Chief Director and Creative Director of Projection Mapping Association of Japan. He works not only domestic but also international, and is the leading person of projection mapping in Japan.
<PMAJ / Official WebSite>
http://www.projection-mapping.jp/

【 Consideration 】
The project with the following prohibited matters is NOT accepted
The contents are not based on our mapping template.
When the data is damaged or video data cannot be reproduced.
The contents have so strong political and religious messages that some audience may feel uncomfortable.
The duration is too short or too long.
Submission after the deadline.
*)If it will be late with some valid reason, let us know in advance.
Guarantee that the submitted work does not infringe the intellectual property rights and ownership of the third party. In the unlikely event that an offer or dispute from a third party is raised due to infringement, the applicant will be solely responsible for the financial burden (including attorneys' fees) for the solution, compensation for damages, etc. And, the organizers of this project are not disclaimed at all.
Please apply for materials such as photos / videos / music / sound effects used for the entry work after making the applicant own possession and control of copyright etc.
The organizers cannot cope with problems such as copyright infringement, claims, etc. In addition, works that infringe various rights will lose their qualifications for the international convention, and if their findings have been awarded, the award will be cancelled, and prizes and sub prizes will be returned.
Please consider the content because a wide range of people from children to the elderly will enjoy the works will be screened.
Applicants should not release videos or local records without permission to websites, SNS, or any other location where a third party can view them before the screening results of this competition are issued (for ensuring fairness of judgement). However, it should be possible to share the things that the organizers / planners provide videos and information to the public.
Unauthorized use or reproduction of the template data sent from the organizer is prohibited.
If it is not clear, feel free to contact us by e-mail: PMAJ Office:<info@1minute-pm.com>

【 Copy Right and Content Use 】
The copyright for the video and sound source data of the submitted work belongs to the producer and production group. However, at the time of screening, PMAJ may make adjustments (brightness, contrast, color tone, volume control, etc. of the image) under the management responsibility and in a state suitable for the screening. The copyright holder does not exercise the copyright 's moral right for the act.
The video data of the submitted works will be under the control of the Projection Mapping Association of Japan (PMAJ), with the sponsoring executive committee and PMAJ having the right to use them. The screening shall be possible even after this project.
PMAJ and the organizing executive committee can record videos and photos of this project.
PMAJ and the organizing executive committee shall be able to develop and sell various goods and products using recorded images and videos of projection mapping conducted at the venue.
The organizers and photographers have full ownership rights regarding the photos and videos of the records taken by the organizers and planners.
The provided images and recorded records can be used by PMAJ, the organizing executive committee, co-sponsors, and the sponsor of the event for publicity and reporting of the project, projection mapping, and event introduction.
If there are co-sponsors, sponsors, cooperating companies, etc., the appearance of the screening can be used for product advertising and promotion of each company under PMAJ management.
Upon submission of the entry, the applicant agrees to all of the above, and promises not to exercise copyright or morality for any use, including secondary use by PMAJ.

※For other FAQ, please click here※
---
【 Movies 】
<2014 finalists>

<2015 finalists>

<2016 finalists>

<2018 finalists>

<2019 finalists>
=========================================
【Contact, Q&A】
Competition office (in Projection Mapping Association of Japan)
E-mail:info@1minute-pm.com
TEL:+81-3-6416-9496
WebSite:http://www.1minute-pm.com
=========================================
---