1minute Projection Mapping in Miyazaki
---
<Digest>
---
<Final Judge Meeting>
---
The GrandPrix goes to「The Nine Colored Deer」LiCheng (China)!
We are proud to announce the final result of 1minute projection mapping in Miyazaki.
About 40 thousand people came to watch the event.
Our competition was held from the 1st-3rd January 2019 and 19 works have passed the initial screening to be projected on the Miyazaki Prefectural Art Museum.
The final judge meeting was held on the 2nd and 3rd January and after watching the projected works and having several discussions, we are awarding the Grand-Prix and other awards to 7 teams.
Here are the final results of the competition.
【Awarded Works】
※「Title」Team(Country)
GrandPrix
「The Nine Colored Deer」LiCheng(China)



Video⇒https://youtu.be/ra4VfNQFNbw
Second Prize
「Ice Winter Sakura」ArtZebs Gallery(Ukraine)



Video⇒https://youtu.be/IL1WfL2yvD0
Jury Prize
「Stag」Fluid(Hungary)



Video⇒https://youtu.be/S7CCwdIkRKo
Miyazaki Governor Prize
「KAMISHIBAI」DECIDEKIT(Thailand)



Video⇒https://youtu.be/D1S5QtPAPQc
Audience Prize
「The Nine Colored Deer」LiCheng(China)



Video⇒https://youtu.be/ra4VfNQFNbw
Special Jury Prize
「Chaos」High Files Visuals(Italy)



Video⇒https://youtu.be/JXVUY2huJXg
Special Jury Prize
「Quimera」AVA Animation & Visual Arts(Mexico)



Video⇒https://youtu.be/KaSzxWi1ceY
---
PLACE
Miyazaki Prefectural Art Museum
ADDRESS
3-210 Funatsuka, Miyazaki City, Miyazaki 880-0031(Located in the Prefectural cultural park)
TEL
+81-985-31-1410
ACCESS
http://www.miyazaki-archive.jp/bijutsu/gaiyou/access.html?fbclid=IwAR2oD7mjsNYNLaiDfnPxS8Lof6ZE17ap84dI319KsgDl1zagn_SOTug0Z3k
TERM
【Count Down for new years Event】
31st December 2018
【1minute Projection Mapping in Miyazaki】
1st (Tue) ~ 3rd (Thu) January 2019
TIME
Count Down for new years Event:31st December at 10pm~0:30am
1st~2nd January : 6pm~ / 6:50pm~ / 7:40pm~ / 8:30pm ~ (Total 40min for 20 video works)
3rd January : 6pm~ / 7:00pm~ (Total 40min for 20 video works)
FEE
Free ( Paid seat is available for 500yen )
※ Paid seat need a reservation from the following link. Then, please pay at the ticket desk on that day.

Final Judge Meeting
3rd January 7:00pm~
---
Below are the rest of the finalist works
※ According to entry number
※ Notation: Team name [ Title ] (Country name)
BBCDesign「灯り」(Japan/Miyazaki)



Video⇒https://youtu.be/4v6TqYxte-0
MotionLab「DREAM MACHINE」(Romania/Serbia)



Video⇒https://youtu.be/ZwUrbDVDob4
Sunnana inc.「森羅万象 – shinrabansho -」(Japan)



Video⇒https://youtu.be/fAqCfm2GJl0
CHAIRHACK「Light and darkness」(Japan & France)


Video⇒https://youtu.be/acA35KR0tNQ
Plan A「Miyazaki Titans」(Lebanon)



Video⇒https://youtu.be/aQbgw2S9h-M
HEART-S「apollo」(Japan)



Video⇒https://youtu.be/66QQ-gFSme8
VPM「Yatagarasu」(Spain)



Video⇒https://youtu.be/ixFdmTC2Kf8
Yimsamer Studio Co.,Ltd「Pandora」(Thailand)



Video⇒https://youtu.be/Y8f07uLMaGc
HERMES MANGIALARDO「Amanonuhoko's dream」(Italy)



Video⇒https://youtu.be/Op7mIss9NKA
ruestungsschmie.de「LAYER3」(Germany)



Video⇒https://youtu.be/wXQHq735Dtg
Nullpixel「Moyocoyani」(Mexico)



Video⇒https://youtu.be/T3wXk3MX2P8
Overlap「The Myth Animals」(Thailand)



Video⇒https://youtu.be/zs6rtXrWMU4
RODAR「TrenTren and CaiCai Vilu」(Chile)



Video⇒https://youtu.be/FBduBIaa5gw
---
Below are the 30 works projected on the 31st December
※ According to entry number
※ Notation: Team name (Country name)
From / Object / To studio(Thailand)
Furyco(Indonesia)
Light Magic(Japan)
Motion House(Thailand)
Team Poteon(Japan)
Marcelo Fica a.k.a ModiFICA(Chile)
YAMASA(Japan)
Kernel Panic(Argentina)
Ky Duyen Nguyen(Vietnam)
外山敏和(Festa Sinarisama/LPM Japan)(Japan)
Xu Minghong(China)
Rhodolite Scene(ロードライトシーン)(Japan)
れんこん(Japan)
01iMAGE(Japan)
Jo Ta(Bolivia)
Dave Ferol(Hungary)
Uvisual(Indonesia)
Studio OTAIKA(Bulgaria)
Marco Morgese – Seed Studio – videomapping solutionse(Italia)
Studio Trika(Indian)
朝倉行宣 x Ken-ichi kawamura(Japan)
Hfour Design Studio(Canada)
Santa Larva(Poland)
BUBUBU(Japan)
DizArt Studio(Ukraine)
Big Digital(Canada)
Spectrum production(Czech)
N-Light(Hungary)
Radu Ignat(Romania)
---
– The Judges –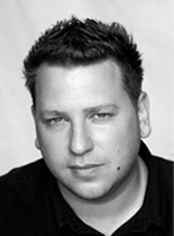 László Zsolt Bordos [ Bordos.ArtWorks ]
CG creator, VJ, art director based in Budapest, Hungary. He was an early pioneer in projection mapping and his few recent works are "Lux Formae" at the Solid Light Festival in Roma and "ColorAttack" at Lumina Light Fetical Cascais, Portugal. Cooperating with other artists since 2010, he started to run projects under the name 'Bordos.ArtWorks and Invited Artists', which became internationally recognized as eminent representatives of video projection mapping. Since 2015, beside architectural projections, he started focusing again on solo art projects, object mapping installations and scenery projections for theaters and operas.
< Bordos.ArtWorks / Official WebSite >
http://bordos.eu/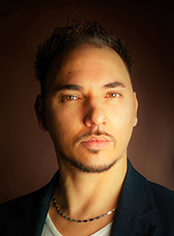 Alessio Cassaro [ Antaless Visual Design ]
COO of Antaless Visual Design based in Palermo, Italy. He has been working in the graphical animation field for more than 10 years and started specialising in video mapping these few years. He founded Antaless Visual Design to share his emotions to the visual art world. He received number of awards in various international competitions and won the Grand Prix at the previous competition, "1minute Projection Mapping in Huis Ten Bosch." As of now, he is incessantly pursuing his career and hope to improve and progress in this fantastic field.
< Antaless Visual Design / Official WebSite >
http://www.antalessvisualdesign.com/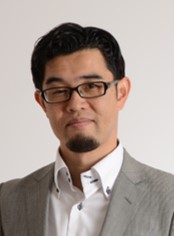 Michiyuki Ishita [ PMAJ ]
Space and Creative Director of Projection Mapping Association of Japan. He is also a part-time lecturer at Tokyo University of the Arts. He founded PMAJ, aiming to drive the projection mapping industry in Japan. He was also active in Europe with UK as his base, and has developed a variety of activities to nurture world-class creations into Japan. His works for events in Japan and abroad are highly appreciated internationally that he was invited as an official judge to the the world's largest projection mapping tournament "Art Vision Contest", the "Circle of Light" festival held in Moscow, Russia in September 2018.
<PMAJ / Official WebSite>
http://www.projection-mapping.jp/