1minute Projection Mapping in TOKYO
---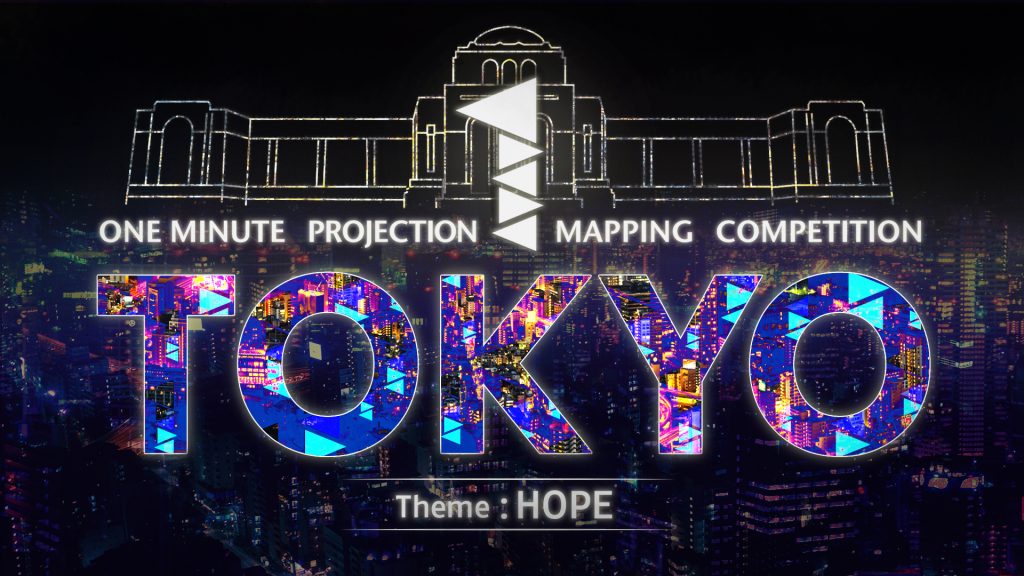 ---
<After Movie>
---
<Live video of the public review held on December 12, 2021>
---
The Grand Prize 2021 is "THROUGH THE NIGHT" by THE FOX, THE FOLKS (Indonesia)!
The 9th International Projection Mapping Competition "1minute Projection Mapping in TOKYO" which was held at the Meiji Memorial Picture Gallery from Dec 9th – 12th, 2021, is the main content for "TOKYO LIGHTS", a Festival of Light that illuminated Japan's world-class international city, Tokyo and delivers hope to the world through entertainment and art.
With 246 entries from 54 countries and regions, the competition attracted a large number of entries of an even higher level than in the 2019 Odawara competition, which had a record number of entries. Blessed with fine weather during the event, the event attracted a large number of visitors.
At the public review held on Dec 12th, the juries in Japan saw the works projected on the venue, and the overseas juries who could not come to Japan due to Covid-19 watched the works online. Many discussions were held and a strict examination was conducted.
Here, we would like to inform you that the Grand Prix for this competition has been decided.
Here, we would like to inform you that the Grand Prize for this competition has been decided.
The Winners of the prizes are as follows:
【List of Prizes】
※ "Title" Team Name (Country)
Grand Prize (Tokyo Governor Prize)
"THROUGH THE NIGHT" THE FOX, THE FOLKS (Indonesia)


Second Prize(TOKYO LIGHTS Prize)
"ALEGRIA" Romera Diseño e infografia SL (Los Romeras) (Spain)



Jury Prize
"Arco Iris" Felix Frank (Germany)



Tokyo Tokyo Prize
"ジダイノテ Hands of New Age" 01iMAGE / Noguchi Kazunobu (Japan)


Audience Prize
"THROUGH THE NIGHT" THE FOX, THE FOLKS (Indonesia)

---
Finalist Works
| | |
| --- | --- |
| | |
| [Hz] Giovanni Zapata & Andrés García「OBSIDIANA」(Ecuador) | motordrive「purification」(Japan) |
| | |
| --- | --- |
| | |
| Subjeck x Yan 「Matsuri Blooming」(Thailand) | AVA Animation & Visual Arts Inc.「Brave」(Canada) |
| | |
| --- | --- |
| | |
| iineStudio (Guillaume Pinto)「Humanity 's Savior – 人類の救世主」(Japan/France) | Parapluie Studio「Ginkgotaro」(Thailand) |
| | |
| --- | --- |
| | |
| BOX「PerseverancE」(Vietnam) | Alex Bianciardi, FullFrames「the Thousand Paper Cranes」(Italy) |
| | |
| --- | --- |
| | |
| DUX ANIMATION「AKIDOMI 」(Mexico) | DecideKit「Red Ball」(Thailand) |
| | |
| --- | --- |
| | |
| ILLUMENTIEL「HUG」(France) | EVM ART「Cyber Future」(Ukraine) |
| | |
| --- | --- |
| | |
| Rebel Overlay Ltd「Hold On, Pain Ends」(United Kingdom) | GolemKlonVIII「Dum Spiro Spero -Get up-」(Germany) |
| | |
| --- | --- |
| | |
| MØJØ Studio「KØNTRAST」(Portugal) | |
Thank you so much to the many participating creators, to the guests who came to the event, and to our wonderful panel of juries!
---
Title
The 9th Projection Mapping International Competition
"1minute Projection Mapping in Tokyo"
Date
Dec. 9th – Dec. 12th, 2021
Venue
Meiji Jingu Gaien Meiji Memorial Picture Gallery (1-1 Kasumigaokamachi,
Shinjuku-ku, Tokyo)
Access
http://1minute-pm.com/access/
Program
◆International Projection Mapping Competition
19 works that passed the preliminary screening were screened.
The world's best will be selected from among them through a public screening
on December 12.
◆Screening of special works by an invited creator
◆Special screenings by the creator of last event's Grand Prix
◆Screening of opening video by FLIGHTGRAF
Time
【December 9】
1st session: Doors open 16:45 / Program 17:30-18:30
2nd session: Doors open 19:00 / Program 19:30-21:00
Screening of 19 finalist works + Guest Invitation works
Opening: Screening of opening video by FLIGHTGRAF【December 10】
1st session: Doors open 16:45 / Program 17:30-18:30
2nd session: Doors open 19:00 / Program 19:30-21:00
Screening of 19 finalist works + Guest Invitation works
Opening: Screening of opening video by FLIGHTGRAF

【December 11】
1st session: Doors open 16:45 / Program 17:30-18:30
2nd session: Doors open 19:00 / Program 19:30-21:00
Screening of 19 finalist works + Guest Invitation works
Opening: Screening of opening video by FLIGHTGRAF

【 December 12 】
Doors open 17:30 / Program 18:30-20:20(Public review and awards ceremony
held)
Screening of 19 finalist works + Guest Invitation works
Opening: Screening of opening video by FLIGHTGRAF

Fee
Free
Public Review
Live video of the public review held on December 12, 2021
---
– Juries –
Fumio Nanjo


Curator

FumioNanjo graduated from Keio University with a BA in Economics (1972) and a BA in Aesthetics and Art History from the Faculty of Letters (1977). He has worked for the Japan Foundation (1978-1986) and other organizations, and has been Deputy Director of the Mori Art Museum since 2002, and Director from November 2006 to 2019. In the past, he was a commissioner for the Japanese Pavilion at the Venice Biennale (1997) and the Taipei Biennale (1998), a member of the Turner Prize Jury (London, 1998), the Yokohama Triennale (2001), and the Singapore Biennale (2006/2008). He has also served as artistic director of the Yokohama Triennale (2001), the Singapore Biennale (2006/2008), general director of the Ibaraki Prefecture North Art Festival (2016), editorial director of the Honolulu Biennial (2017), and director of the Kitakyushu Future Creation Arts Festival -ART for SDGs- (2021). His recent exhibitions at the Mori Art Museum include "The Future and Art: AI, Robots, Cities, Life: How People Will Live Tomorrow" (2019-20). He is a member of ICOM (International Council of Museums) and AICA (International Federation of Art Critics).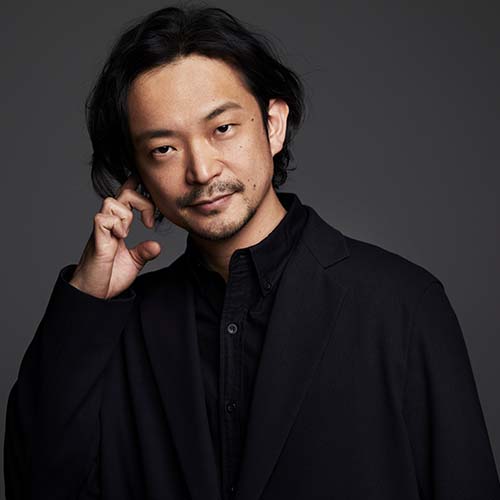 Daito Manabejo

e
Artist, Interaction Designer, Programmer, DJ.

Established Rhizomatiks in 2006.
Daito Manabecreates works by reinterpreting familiar phenomena and materials from a different perspective and combining them. Rather than aiming for rich expressions such as high resolution and high realism, he focuses on the intrinsic interest of phenomena, bodies, programming, and computers that can be discovered through careful observation, as well as the relationship and boundaries between analog and digital, real and virtual, and works in a variety of fields.
Daito Manabe has worked with various artists including Ryuichi Sakamoto, Bjork, OK Go, Nosaj Thing, Squarepusher, Andrea Battistoni, Mansai Nomura, Perfume, and Sakanaction, as well as with the Jodrell Bank Centre for Astrophysics and CERN (European Centre for Research in Astrophysics) in Manchester, England. He has collaborated in a wide range of fields, including with various artists such as Andrea Battistini, Mansai Nomura, Perfume, and Sakanaction, as well as with Jodrell Bank Astrophysics Centre, the National Institute of Astrophysics in Manchester, England, and CERN (European Organization for Nuclear Research).
Daito Manabe has received many awards in Japan and abroad, including the Ars Electronica Distinction Award, Cannes Lions International Festival of Creativity Titanium Grand Prix, D&AD Black Pencil, and the Grand Prize at the Media Arts Festival.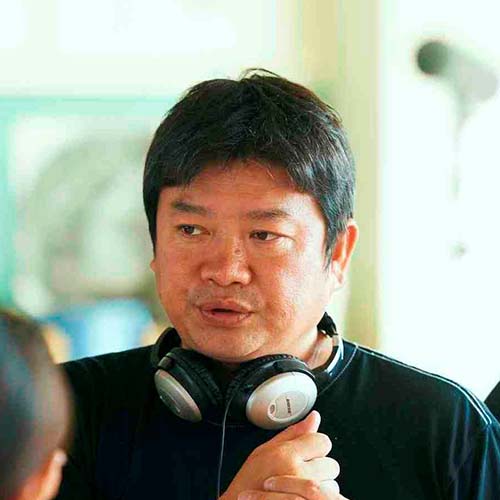 Katsuyuki Motohiro 


Film Director / Director

Born in 1965. Born in Kagawa Prefecture.
Made his theatrical debut in 1996 with his first film, "July 7th, Sunny". In 2003, his film "Bayside Shakedown 2: Shut Down the Rainbow Bridge! became the highest-grossing Japanese film (live-action) of all time. Katsuyuki Motohiro also directed the stage version of the movie 『The Curtain Rises』(written by Oriza Hirata and starring Momoiro Clover Z) released in 2015. His recent stage works include "Stage PSYCHO-PASS: Virtue and Vice" and others.
In the 50th anniversary drama of HTB, 『Channel wa Tsumame!』 won the "Grand Prix" in the television category of the 2019 Japan Commercial Broadcasters Association Awards. His recent works include the movies 『Ajin』(2017),『Beautiful Dreamer』(2020), and『Brave』(2021).
FLIGHTGRAF
Kento Tomiyoshi. Masato Ikumizu

FLIGHTGRAF is an audiovisual unit based in Tokyo.
Since 2013, they have been mainly involved in creating installations using video, sound, and light, with the aim of providing audiences with exciting experiences.
In 2013, they won the Grand Prix for 1minute Projection Mapping. Since then, they have won numerous awards at international competitions such as Cercle of Light in Russia, Genius Loci Weimar in Germany, and iMAPP in Romania. Their global activities are not limited to projection mapping, but include commercials, music videos, stage performances, and concerts.
Makoto Shozu
Sound Designer / Sound Design / Composition / Concept Designer / Curator
Graduated from German Music University and worked at Wave Studio until 2013. After becoming independent, he has been active in the local film, advertising and entertainment industries. Makoto Shozu's films have been screened at the 66th International Cannes Film Festival, the 2015 International Munich Film Festival, the 2017 Hamburg Film Festival, and the 2017 International Planetarium Festival in Jena, Germany, where his film "Nachtmahr" won two awards for the first time. In 2016, Makoto Shozu joined Flightgraf as a sound designer.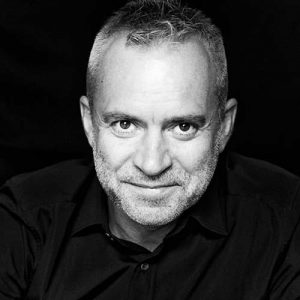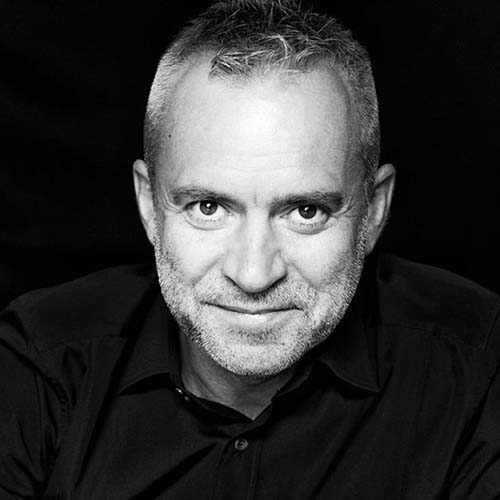 Bart Kresa
Master Projection Designer / President of BARTKRESA studio

Bart Kresa has created projections for major corporations, movie studios, and multimedia conglomerates, including Oprah Winfrey, Paramount Pictures, the Grammy Awards, HBO, General Motors, Warner Brothers, FOX, and ABC. He has also worked with various government agencies and multinational teams around the world, including committees in Japan, Taiwan, Saudi Arabia, Austria, Italy, Ireland, and his native Poland, and is dedicated to raising public awareness of humanitarian causes through his work. He has played a major role in the development of the industry by working with international artists and producers, consulting for Panasonic, and actively giving lectures and workshops.BARTKRESA Studio
The industry's foremost projection mapping studio, specializing in the development of unique projection solutions across the globe.
By combining timeless artistry with industry-leading projectors and adhering to the highest technical standards, they develop stunning immersive projection environments that create stunning large-scale augmented realities.
Bert Kulesa, Founder and Master Projection Designer, combines over 25 years of industry experience with unparalleled expertise in developing captivating projection experiences. Together with his design teams in Japan and Poland, he has won the highest award of the "International Association of Amusement Parks and Attractions". Clients include Universal Studios, Disney, ABC, HBO, Fox Entertainment Group, General Motors, Warner Brothers Studios, T-Mobile, the Grammy Awards, Playboy, Oprah Winfrey, Fredericks of Hollywood, Bulgari, CCTV China Central Television, and government agencies.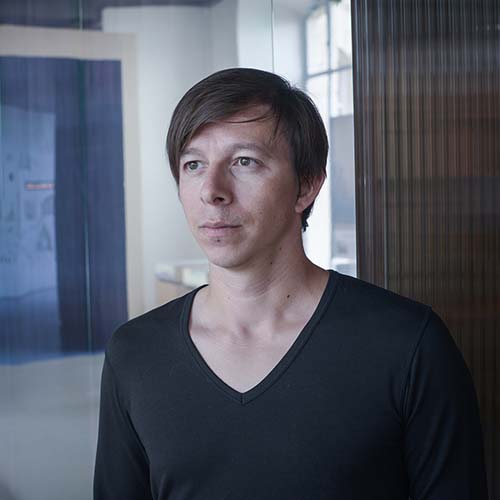 Joanie Lemercier
Visual Artist and Environmental Activist

French, born in 1982
Joanie Lemercier's work involves manipulating light in space to affect human visual perception. Primarily using light projection and computer programming, he alters the appearance of everyday objects and forms, bringing reality into his imagination. In recent years, Joanie Lemercier has become increasingly concerned with climate change and environmental degradation, and has used his projection skills and artistry to help activists and groups such as Extinction Rebellion, as well as working on a new series of works looking at the devastating effects of coal mining on one of Europe's oldest forests. He is working on a new series of installations, The Hambach forest and the Technological Sublime, which focuses on the devastation of one of Europe's oldest forests by coal mining. Joanie Lemercier has been working with light projection since 2006, co-founded the acclaimed visual label AntiVJ in 2008, and has been represented by a New York-based gallery since 2010, and established a creative studio in Brussels in 2013. Focusing on installation and gallery work, Joanie Lemercier has exhibited his work at the China Museum of Digital Art in Beijing, Art Basel Miami, Sundance Film Festival, and Espacio Fundacion Telefónica in Madrid. Joanie Lemercier has also collaborated with various sound artists such as Murcof, Flying Lotus, and JayZ.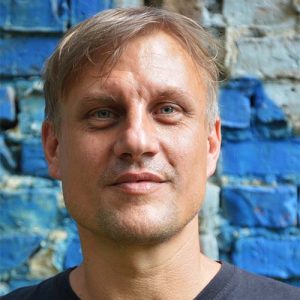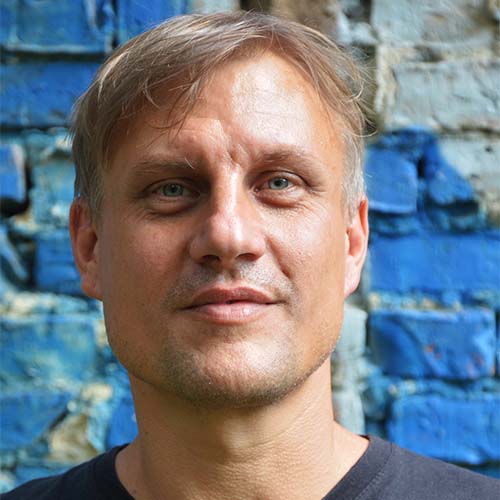 Hendrik Wendler
GENIUS LOCI WEIMAR Managing Director

Born in 1970
Hendrik Wendler studied architecture and design at the Bauhaus University Weimar.
With a strong interest in media, computer graphics and events, he created a large-scale event with Kulturstadt GmbH in 1999 – when Weimar became the European Capital of Culture. Wendler then worked for a design firm for several years. Wendler has created concepts, interactive visualizations, and 3D animations, and has won multiple red dot awards for her interface designs. Since 2004, Wendler has been teaching interface design and computer graphics at his alma mater. He has created prototypes of software that runs much faster than traditional solutions.
This software will revolutionize VJing, mapping and video mapping. The software was funded by the European Union and has been marketed as a media server since 2006. Developed the concept for the "Genius Loci Weimar" festival, organized by the state of Thuringia and the city of Weimar. The internationally renowned festival has been running since 2012 and is a unique event that combines the historical heritage of the city of Weimar with the beauty of the contemporary medium. Since 2017, he has participated in other initiatives and festivals as a speaker, curator and jury member.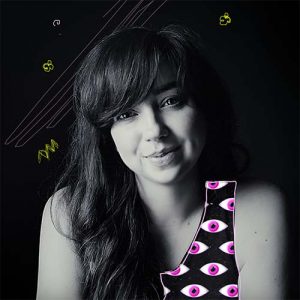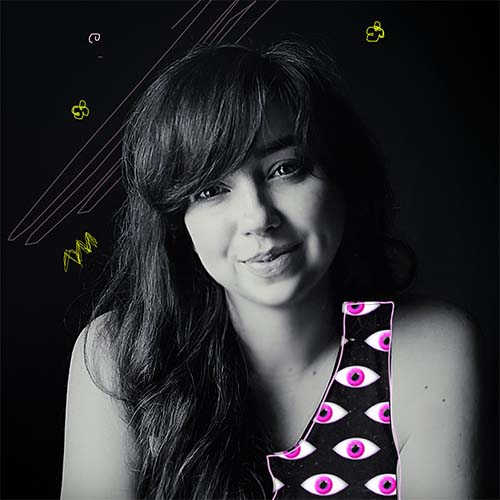 Julia Shamsheieva
Previous Winner

Julia Shamsheieva is a 3D and motion designer from Odessa, Ukraine, and a member of the Designers Union of Ukraine since 2012.
Julia has participated in various light festivals around the world. Julia won the Grand Prize at Circle of Light (Moscow, Russia) and 1minute Projection Mapping (Odawara, Japan). She is also known as the first single female grand prize winner.
During her time at Sila Sveta, she gained experience in stage design and had the wonderful opportunity to work on some of the world's top projects.
Julia is committed to expanding boundaries, communicating ideas using new technologies, developing time and space, exploring new techniques, and surprising audiences with her work.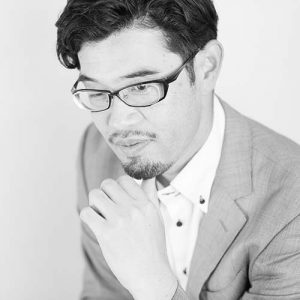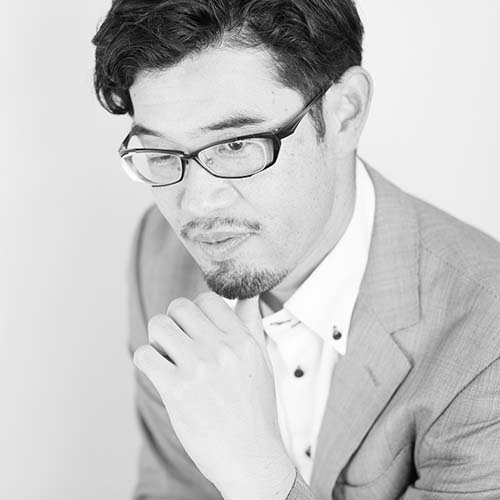 Michiyuki Ishita 
General Producer

Creative director, space designer, director, video creator
Graduated from Musashino Art University, Faculty of Art and Design, Department of Space Design
President, Projection Mapping Association of Japan
Representative Director of Colors Creation Co.
Representative Director of NIGHT WAVE Co.
Part-time lecturer at Tokyo University of the Arts, Digital Hollywood, Onomichi University, etc. Michiyuki Ishita has worked extensively in Japan and abroad as an artist who sees images as light and expresses space dynamically and fantastically. As a planning producer and director with an artist's perspective, Michiyuki has been involved in many unique projects. Michiyuki has been involved in many special projects such as art events, exhibitions, music videos and entertainment shows, and continues to produce unique works.
Michiyuki has also contributed to the promotion of projection mapping by establishing a professional organization and networking with creators in Japan and abroad. Michiyuki was one of the first in Japan to work with projection mapping on buildings, and has been producing international conventions and exhibitions, staging stages and live performances, and developing business and human resource development such as seminars and workshops for regional development. Michiyuki is a leading international projection mapping expert who has been invited to produce, lecture, and judge at many international festivals and national projects overseas, including the 1-minute Projection Mapping international competition – he has been involved in since 2012.
In addition, his "NIGHT WAVE – Light Wave Project", in which Michiyuki makes the waves on the beach glow blue, is attracting attention both in Japan and abroad as a new method of tourism, and he Michiyuki also been involved in "MEDI-ARTz" and "Media Butterfly in ARITA", which are art events focusing on media art, and "Light in Genbi", a night walk project using Genbi Gorge in Iwate Prefecture. He is also involved in a number of tourism projects and productions that take advantage of the unique characteristics of each region, such as the "Light in the Back of Genbi" night walk project using the Genbi River in Iwate Prefecture.
Organizer : Projection Mapping International Award TOKYO Executive Committee
Co-sponsored by : Tokyo
Sponsor : Shinjuku Ward
Cooperation : General Incorporated Foundation Projection Mapping Association
Production / Operation : Avex Entertainment Inc.
---
Past Events