1minute Projection Mapping in Odawara Castle
---

Name
8th International Projection Mapping Competition

"1minute Projection Mapping in Odawara Castle"

Dates
20th September, 2019 – 23rd September, 2019
Venue
Odawara castle (6, Jonai, Odawara, Kanagawa, 250-0014)
Access &

Parking

https://odawaracastle.com/index.php?burl=access/
Program
◆ International Projection Mapping Competition

The works gathered from all over the world will be judged strictly and 20 works that passed the primary screening will be screened.

Among them, the world's best was decided through a open review on 22nd September.

* Special work screening of guest artists

* Screening of special work by last year's Grand Prix creators

* A collaboration work of Kabuki by Shido Nakamura and projection mapping

◆ Lighting performance by EL SQUAD

◆ Japanese dram performance by Soyo-Daiko

◆ Japanese dram performance by Odawara Hojo-Daiko

Schedule
20th SEP, Friday [1] 18:30- / [2] 20:30-

– Screening of 20 finalists' works and guests artists' works

– Opening : Special performance by Shido Nakamura, collaboration Kabuki and projection mapping.

21st SEP, Satureday

[1] 18:30- / [2] 19:40- / [3] 20:50-

– Screening of 20 finalists' works and guests artists' works

– Opening : Japanese dram performance by Soyo-Daiko at [1] and [2]

22nd SEP, Sunday

[1] 18:30- / [2] 19:50-

– Screening of 20 finalists' works and guests artists' works

– Opening : Lighting performance by EL SQUAD

* [1] includes the open reviewing for the grand prize, [2] includes the award ceremony

23rd SEP, Monday

[1] 18:30- / [2] 19:40- / [3] 20:50-

– Screening of 20 finalists' works and guests artists' works

– Opening : Japanese dram performance by Odawara Hojo-Daiko

Price
20th SEP, Friday : seats: 5,000yen / open space: 1,000yen / open space: 500yen (elementary and middle-school students)

21st SEP, Saturday : seats: 1,000yen / open space: free

22nd SEP, Sunday : seats: 2,000yen / open space: free

23rd SEP, Monday : seats: 1,000yen / open space: free

* open space: no seats (There are some invisible area by trees or tents.)

< To buy an advance ticket by the internet >

Advance tickets are selling by LAWSON TICKET. (in Japanese)

< To buy an advance ticket at the shops >

We sell advance tickets by Loppi at LAWSON or MINISTOP.

To search, please enter "L-code: 31879".

See below for how to buy tickets. (in Japanese)

https://l-tike.com/guide/loppi.html?fbclid=IwAR3x610hFnwBlNAbZBOR4vv20nf0lBOKLf0sTzRdoh4By6eiFtC8nacfrjg

The open

review for

the grand

prize

22nd September, 2019, Sunday
Food

festival

coming soon…
Address
Odawara castle (6, Jonai, Odawara, Kanagawa, 250-0014)
Telephone
+81 – (0)3 – 6416 – 9496 (Projection Mapping Association of Japan)
Venue

URL

https://odawaracastle.com/
[Digest movie of 7th Competition]
---
[Jury]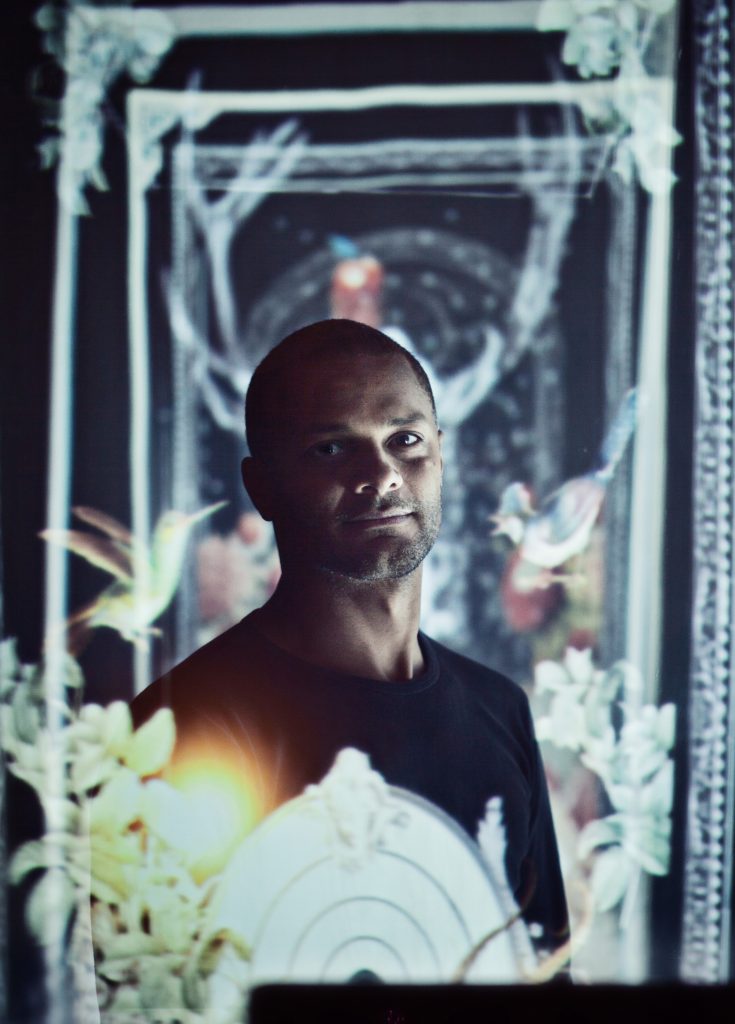 Yann Nguema
Born from a scientific background, Yann Nguema finally turned to the world of artistic creation. As a musician, he founded the group EZ3kiel in 1992 for which he developed the entirety of a rich visual production that has become a reference and a trademark. He focuses his work mainly on performing arts with a constant emphasis on an image-music association. Very quickly he integrated computer technology into his creative process by developing his own software and adding a completely interactive dimension to his productions. As a designer of exhibitions, installations and scenography, he has designed numerous projects combining technology, research and poetry. Yann is currently an ambassador artist for the Lyon Festival of Lights.
Yann Nguema / Official WebSite: https://yannnguema.com/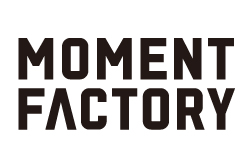 Yael Braha
As Multimedia Director, Yael Braha is an award-winning, multi-platform Multimedia Director whose work ranges from large-scale interactive installations to complex shows. Yael joined Moment Factory in 2015 and is a graduate of the Istituto Europeo di Design (Rome, 1996), and San Francisco State University (MFA in Cinema, 2005). Her professional projects include "IllUmiNations: protecting our planet", a projection mapping on the United Nations building coinciding with the 2014 UN Climate Summit. Yael's expertise in computer vision, parametric modeling,
and kinetic sculpture is leading Moment Factory in exciting new directions.
MOMENT FACTORY / Official WebSite: https://momentfactory.com/home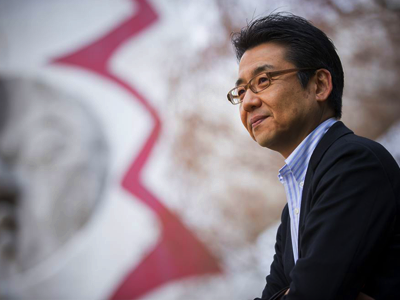 Hideki Nagasaki
Managing director of Takenaka Co., Ltd. and Representative director of Symdirect Inc.
After graduating from university, Hideki Nagasaki studied sound production/production of commercial music, radio commercials and radio programs at a sound production firm. After that, he made a wide range of experience to produce over advertising, exhibition, promotion, and convention at the promotion department in a major advertising agency. In 2002 Nagasaki joined Takenaka, and has taken part in event production, video and space direction. He participated in the launch of "BeamPainting", a Takenaka projection mapping brand in 2009, and has since produced much creation such as projection mapping with interactive elements. In recent years, he has combined laser animation and mapping to pursue new possibilities and broaden the scope of expression. He also started early on a collaboration of artwork and projection mapping, and eight mappings were performed at Taro Okamoto's Tower of the Sun, and five mappings were also done on Katsuhiko Chaen's sand sculptors.
Symdirect Inc. / Official WebSite: https://www.symdirect.co.jp/
Takenaka Co. / Official WebSite: https://en.takenaka-co.co.jp/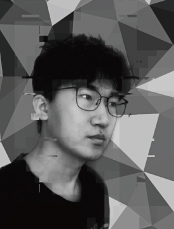 Li Cheng
CG creator and creative artist from China.
He has participated in many projection mapping international competitions and continues to pursue and challenge high-end works every day.
Li Cheng won the Grand Prix and Audience Award simultaneously for the first time at the 7th "1minute Projection Mapping in Miyazaki".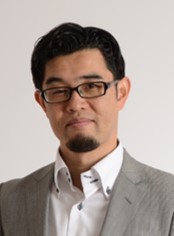 Michiyuki Ishita
Chief Director and Creative Director of Projection Mapping Association of Japan. He works not only domestic but also international, and is the leading person of projection mapping in Japan.
PMAJ / Official WebSite: http://www.projection-mapping.jp/
---
主催:北条早雲公顕彰五百年事業実行委員会
協力:小田原市、一般社団法人小田原市観光協会、松竹株式会社、小田原市、一般社団法人 小田原青年会議所、一般社団法人 小田原市観光協会、小田原箱根商工会議所青年部、小田原法人会青年部会
後援:神奈川県
企画・プロデュース:一般財団法人プロジェクションマッピング協会
協賛:アークベル(株)、小田急OPカード、(株)マイルランテック、パナソニック(株)、リコージャパン(株)、ブラックアウト(株)、Resolume、Garagecube、Maxon Japan、(株)ジェイコム湘南・神奈川小田原局、神静民報社、(株)タウンニュース社、(株)ポスト広告、(株)ラストイズム、(株)鈴廣蒲鉾本店、(株)ハイ・テック、HEART MY HOME 小田原、ローランド(株)、相原興業(株)、万葉倶楽部(株)、横浜銀行小田原支店、(一社)星槎グループ、(公財)世界こども財団、星槎大学・大学院、星槎国際高校湘南/小田原、星槎学園湘南校、(株)ソルメディエージ、Cosaelu(株)、FLIGHTGRAF、HOTSHOT、瀬戸建設(株)、(株)まるだい運輸倉庫、文化堂印刷(株)、(有)レントオール小田原、さがみ信用金庫,(株)花政、露木木工所、小田原かまぼこ通り活性化協議会、小田原地魚大作戦協議会、(株)アルファ、(株)小田原ジムキ 、(公社)小田原市シルバー人材センター、岩瀬不動産(有)、(株)ういろう、伊豆箱根鉄道(株)、きのこ苑お山のたいしょう