"1minute Projection Mapping in TOKYO" ended on Dec. 12th, 2022. We would like to thank all the participating artists, audience who visited the venue, and the wonderful judges!
1minute Projection Mapping in TOKYO
---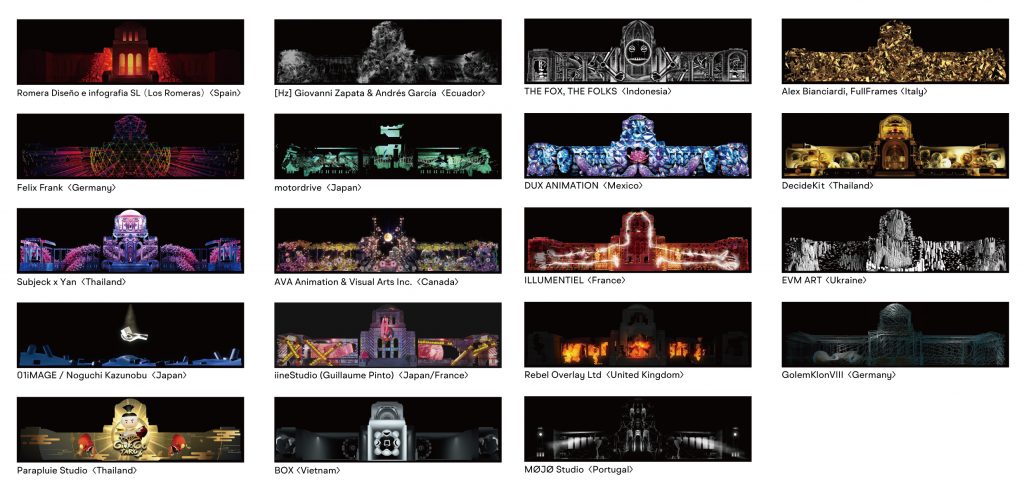 Name
9th International Projection Mapping Competition

"1minute Projection Mapping in TOKYO"

Dates
Dec. 9th – 12th, 2021
Venue
Meiji Jingu Gaien Meiji Memorial Picture Gallery
(Address:1-1 Kasumigaokamachi, Shinjuku-ku, Tokyo 160-0013 Japan)
Access &

Parking

http://1minute-pm.com/en/access/
Program

◆ International Projection Mapping Competition

19 works that have passed the first screening after rigorously judging works collected from all over the world will be projected on the building. Among them, the best in the world will be decided at the public screening on Dec 12th.

◆ Screening of special works by invited artists

◆ Screening of special works by the creator who won the Grand Prix at the Odawara Competition

◆ Screening of the opening work by FLIGHTGRAF

Schedule

【Dec 9th】

1st time: Open 16:45 Start 17: 30-18: 30

2nd time: Open 19:00 Start 19: 30-21: 00

* Please wait in the waiting area until the opening.

Screening of 19 finalists + guest invited works

Opening: Screening of the opening work produced by FLIGHTGRAF (conducted each time)

【Dec 10th】

1st time: Open 16:45 Start 17: 30-18: 30

2nd time: Open 19:00 Start 19: 30-21: 00

* Please wait in the waiting area until the opening.

Screening of 19 finalists + guest invited works

Opening: Screening of the opening work produced by FLIGHTGRAF (conducted each time)

【Dec 11th】

1st time: Open 16:45 Start 17: 30-18: 30

2nd time: Open 19:00 Start 19: 30-21: 00

* Please wait in the waiting area until the opening.

Screening of 19 finalists + guest invited works

Opening: Screening of the opening work produced by FLIGHTGRAF (conducted each time)

【Dec 12th】

Doors open 17:30 Starts 18:30 to 20:20 (Including public screening and awards ceremony)

* Please wait in the waiting area until the opening.

Screening of 19 finalists + guest invited works

Opening: Screening of the opening work produced by FLIGHTGRAF (conducted each time)

Price

Free (advance reservervation required)

Public Screening and Award Ceremony

Dec 12th, 2021
[Juries]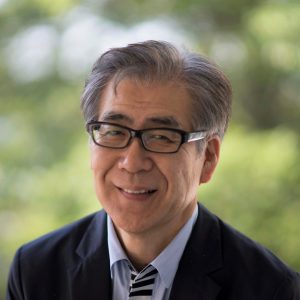 Fumio Nanjo
Curator
Graduated from Faculty of Economics (1972) and Faculty of Letters (Philosophy, Aesthetics & Science of Arts, 1977), Keio University. Now a Senior Advisor of Mori Art Museum, Tokyo (since January 2020), Nanjo formerly served as the Museum's Deputy Director (2002-2006) and Director (Nov. 2006-2019), after working for prominent cultural organizations such as the Japan Foundation (1978-1986). The notable positions he has assumed to date are: Commissioner of the Japan Pavilion, Venice Biennale (1997); Commissioner, Taipei Biennale (1998); Member of Jury Committee, Turner Prize (1998); Artistic Director, Yokohama Triennale 2001; Artistic Director, Singapore Biennale (both 2006 and 2008); General Director, KENPOKU ART 2016, Ibaraki, Japan; Curatorial Director, Honolulu Biennial 2017; and Director, Kitakyushu Art Festival Imaging Our Future: ART for SDGs(2021). The exhibitions Nanjo was curating in recent years include: Future and the Arts: AI, Robot, Cities, Life – How Humanity Will Live Tomorrow (2019-2020). His selected publications include Asian Contemporary Art Report: China, India, Middle East and Japan (2010) and A Life with Art (2012). Member of International Committee of ICOM for Museums and Collections of Modern Art (CIMAM) and Member of International Association of Art Critics (AICA).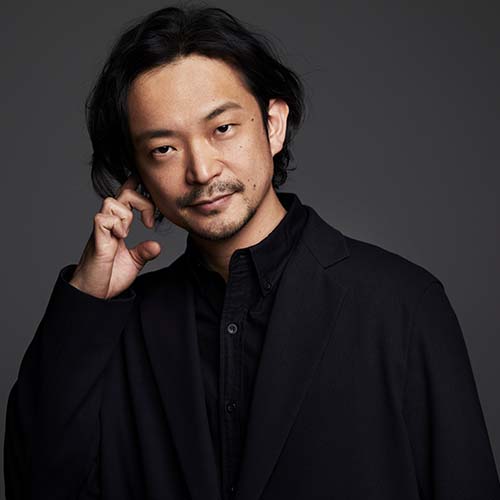 Daito Manabe
Artist, Interaction Designer, Programmer, DJ.
Established Rhizomatiks in 2006.
He creates works by re-examining familiar phenomena and materials from different perspectives and combining them. Instead of aiming for rich expressions with high resolution and high presence, he is active in various fields such as discovering different phenomena through careful observation, body, programming, the essential fun of the computer itself, analog and digital, real and virtual relationships, and focuses on boundaries. He has collaborated with various artists such as Ryuichi Sakamoto, Bjork, OK Go, Nosaj Thing, Squarepusher, Andrea Battistoni, Mansai Nomura, Perfume, Sakanaction, etc. He also has collaborated in a wide range of fields, including collaborative work with the Jodorel Bank Astrophysics Center, the National Institute of Astrophysics in Manchester, England, and CERN (European Organization for Nuclear Research). He has received numerous awards locally and abroad, including the Ars Electronica Distinction Award, Cannes Lions International Festival of Creativity Titanium Grand Prix, D& AD Black Pencil, and Japan Media Arts Festival Grand Prix.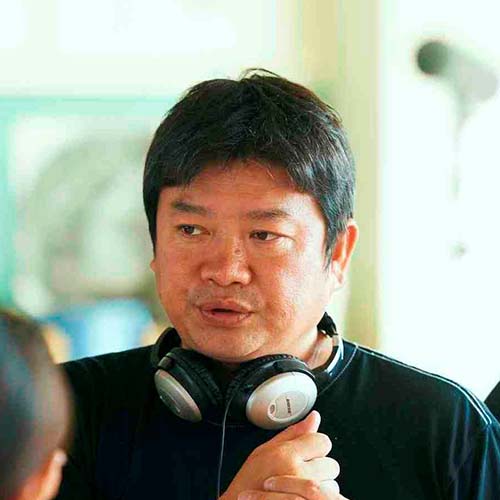 Katsuyuki Motohiro
Film Director / Producer
1965: Born in Kagawa prefecture. 1996: Made his theater debut with the first film director's work "July 7, Sunny Day". 2003: Released the movie "Bayside Shakedown THE MOVIE 2 Rainbow Bridge", won the number one spot in the box office revenue record of Japanese movies (live-action). 2015: He was also in charge of directing the stage version of the movie "Maku ga Agaru" (Original by Oriza Hirata). Recent stage works include "Stage PSYCHO-PASS Virtue and Vice". 2019: HTB 50th Anniversary Drama "Channel wa Sonomama! Won the "Grand Prix" in the TV category of the 2019 National Association of Commercial Broadcasters Awards. Recent works include the movies "Ajin: Demi-Human" (2017), "Beautiful Dreamer" (2020), and "Brave-Gunjyo Senki-" (2021).
FLIGHTGRAF
Audio-Visual Unit based in Tokyo.
Since 2013, they have been creating installation artworks by making full use of pictures, sound and light. Their purpose is to let the audience experience a highly vicarious world of installation.
They won the grand prize in 1minute Projection Mapping in 2013, and after that, received numerous awards in international competitions such as Circle of Light in Russia, Genius Loci Weimar in Germany, and iMAPP in Romania. Not only in the field of projection mapping, they have been rolling out their activities in the world of CM, MV, stage and music concert on the global stage. 
Kento Tomiyoshi
Director, Visual Artist, Motion Graphic Designer, Product Designer and CG Creator
He worked in the design section of a company until 2015 and took charge of its signature product and was awarded various prizes like "Good Design Prize." In 2016, he founded FLIGHTGRAF. He has been a part-time instructor at the Life Design department at Toyo University since 2017, and a part-time instructor in the Art department in Nihon University since 2018. 
Makoto Shozu
Sound Designer, Sound Developer , Music Composer, and Concept Designer
A graduate of a music college in Germany. Until 2013, he worked for Wave Studio. After becoming independent, he has been working in local films, CM, and entertainment. His participation in films has been featured in the 66th Cannes International Film Festival, in Munich International Film Festival in 2015, in Hamburg Film Festival in 2017. His work, "Nachtmahr" presented in Jena International Planetarium Festival in 2017, received awards in two categories, the first time a work won a double award in this festival. Since 2016, he has been taking charge of designing sound at FLIGHTGRAF.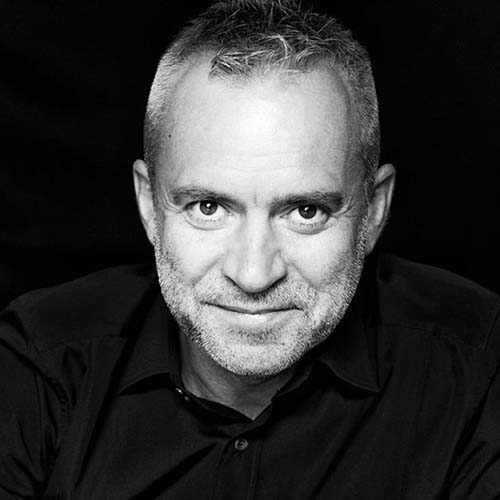 Bart Kresa
Master Projection Designer Bart Kresa creates projections for large corporations, movie studios, and multimedia conglomerates, including Oprah Winfrey, Paramount Pictures, the Grammy Awards, HBO, General Motors, Warner Brothers, FOX, and ABC. Kresa is also devoted to promoting humanitarian concerns through his work with various government bodies and multinational teams across the globe, including commissions in Japan, Taiwan, Saudi Arabia, Austria, Italy, Ireland, and his native Poland. Kresa's work with international artists and producers, consulting for Panasonic, along with his lectures and workshops, play a large part in advancing the use of projection design to inspire wonder and communicate ideas.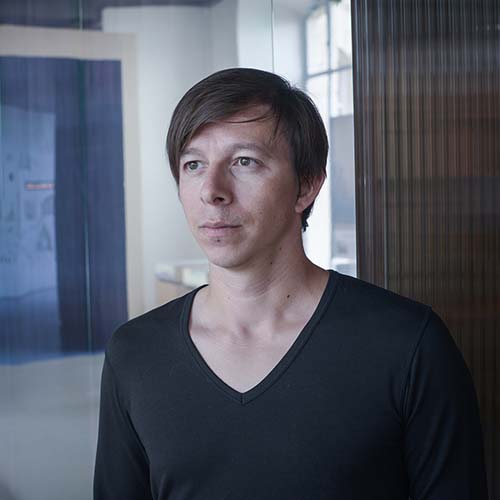 Joanie Lemercier
a French visual artist and  environmental activist whose work explores human perception through the manipulation of light in space. Working primarily with light projection and computer programming, Lemercier transforms the appearance of everyday objects and forms, bending reality to his imagination.In recent years, Lemercier has become increasingly concerned with climate change and environmental degradation, lending his projection skills and artistry to activist causes and groups such as Extinction Rebellion as well as developing a new body of work, The Hambach forest and the Technological Sublime which looks at the devastating effects of coal mining on one of Europe's oldest forests. He has been working with projected light since 2006 and co-founded the acclaimed visual label AntiVJ  in 2008. Represented by a New York based gallery since 2010, Joanie founded his creative studio in Brussels in 2013.Lemercier has focused his practice on installations and gallery work and has since been exhibited at the China Museum of Digital Art in Beijing, Art Basel Miami, Sundance Film Festival, Espacio Fundación Telefónica in Madrid and collaborated with several sound artists: Murcof, Flying Lotus and JayZ.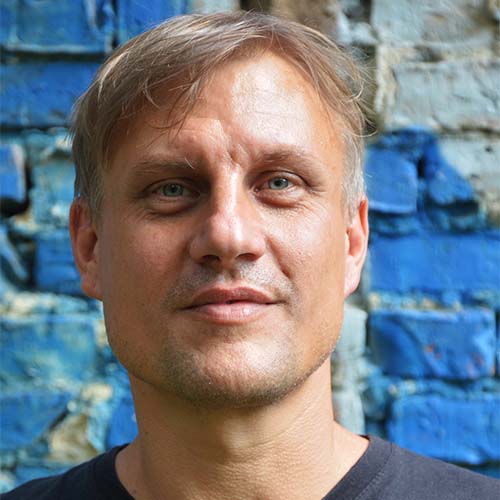 Hendrik Wendler
born in 1970, studied architecture and design at the Bauhaus University Weimar. The study has a strong affinity to media, computer graphics and event. When Weimar became the cultural capital of Europe in 1999, he produces produced large-scale events with the Kulturstadt GmbH.Subsequently, Hendrik Wendler works for several years at a design agency. He creates concepts, interactive visualizations and 3D animations, at least one work gets a red dot award for Interface design.From 2004 Weimar Hendrik Wendler teaches at the Bauhaus University Weimar InterfaceDesign and computer graphics. He creates a prototype for a software, which turns outto perform a magnitude faster than previous solutions. This revolutionizes VJing and mapping and video-mapping as we know it today. The software was made marketable with EU funding made and marketed since 2006 as a media server.Together with the state of Thuringia and the city of Weimar, Hendrik Wendler develops the concept for the festival 'Genius Loci Weimar', one of the best known international competitions for facade projections. The festival takes place since 2012 and combines the historical heritage of the city of Weimar with modern medial aesthetics to a unique event. Since 2017 Hendrik Wendler also works for other initiatives and festivals as a speaker, curator and member of the jury.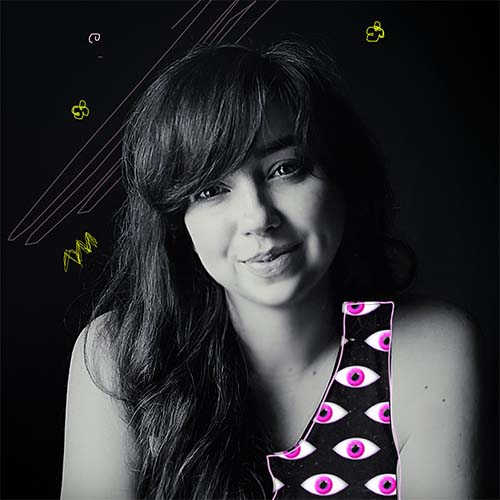 Julia Shamsheieva
a 3D and motion designer from Odessa (Ukraine), a member of the Union of Designers of Ukraine since 2012. Jul takes part in light festivals all over the world. Her works brought her grand prizes at Circle of Light (Moscow) and 1minute Projection Mapping (Japan) festivals, where she was also noted as the first individual female winner. Working at "Sila Sveta" company gave her amazing experience in stage design and participation in top world cases. Boundaries expansion, ideas communication using new technologies, their development in time and space, search for new techniques, and audience surprising are the principal artist's aspirations.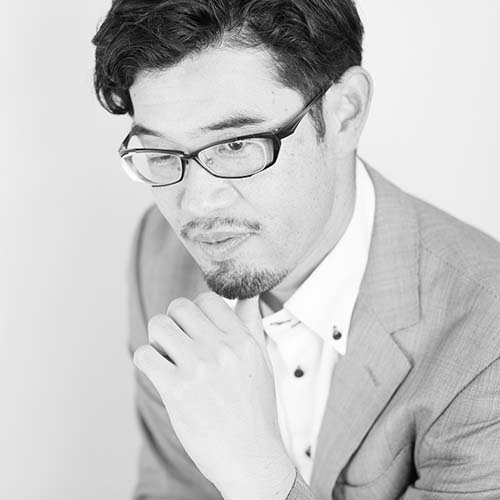 Michiyuki Ishita
Creative director, space designer, director, video creator. Graduated from Musashino Art University, Faculty of Art and Design, Department of Space Direction Design. Representative of the Projection Mapping Association,Representative Director of Colors Creation Co., Ltd. Representative Director of NIGHT WAVE Co., Ltd.Part-time lecturer at Tokyo University of the Arts, Digital Hollywood, Onomichi University, etc.
He uses various techniques to perform dynamically in space with video projection (visual lighting) all over the world. He is involved in many unique projects as a planning producer / director from an artist's point of view. He has worked on many special projects such as art events, exhibitions, music videos and entertainment shows, and continues to produce unique works.In addition, he has established a specialized organization for projection mapping and has contribute to its promotion by creating a network between creators in Japan and overseas. He was one of the pioneer for projection mapping on buildings, producing international competitions and special exhibitions, directing stages and live performances, and creating regional seminars and workshop to develop human resources. Starting with an international competition called 1minute Projection Mapping, which he has been working on since 2012, he is an international leader in projection mapping, who has been invited to many overseas international festivals, getting requests for the production of national projects, doing lectures and being a jury.He is also involved in many tourism projects and production that takes advantage of the characteristics of each region, such as "NIGHT WAVE ~ Hikari no Nami Project ~", which makes the waves of the coast glow blue, attracting attention both in Japan and overseas as a new tourism method, "MEDI-ARTz and Media Butterfly in ARITA", an art event centered on media art, and the night walk project "Genbikei Gorge's Oku no Hikari" using Genbikei Gorge in Iwate Prefecture.

---
Organizer: Projection Mapping International Award TOKYO Executive Committee
Co-sponsored by: Tokyo Metropolitan Government
Sponsor: Shinjuku Ward
Planning cooperation: Projection Mapping Association of Japan
Production / Operation: Avex Entertainment Inc.