Jury members in 1minute Projection Mapping in Odawara Castle have decided!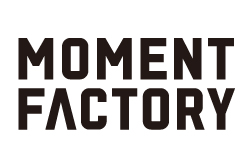 Yael Braha(MOMENT FACTORY)
As Multimedia Director, Yael Braha is an award-winning, multi-platform Multimedia Director whose work ranges from large-scale interactive installations to complex shows. Yael joined Moment Factory in 2015 and is a graduate of the Istituto Europeo di Design (Rome, 1996), and San Francisco State University (MFA in Cinema, 2005). Her professional projects include "IllUmiNations: protecting our planet", a projection mapping on the United Nations building coinciding with the 2014 UN Climate Summit. Yael's expertise in computer vision, parametric modeling, and kinetic sculpture are leading Moment Factory in exciting new directions.
<MOMENT FACTORY / Official WebSite>
https://momentfactory.com/home