All 19 finalist works including the Grand Prize will be projected once again!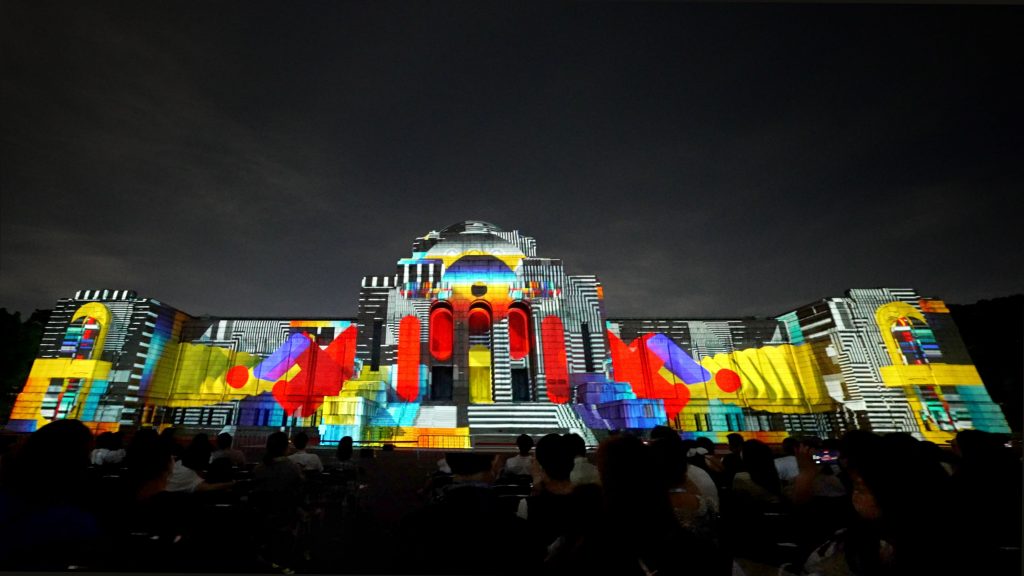 The 1minute Projection Mapping Competition, one of the world's largest international projection mapping competition whose schedule was partially canceled in September 2022 due to a typhoon, will screen once again at Meijijingu Gaien a total of 21 works, including the works of 19 finalists and 2 invited creators for 3 days from November 11th (Fri) to 13th (Sun) 2022.

The tickets of the viewing area for the international competition have been sold out for the performances from September 17th to 19th and well acclaimed by many people. However, due to a typhoon, it only had been held on the first day. In response to this, for the people who were unable to attend and for those who are interested in the latest visual representation of projection mapping it has been decided that the video competition will once again take place with a small change in the program of September and a re-screen of the works.
It is a rare chance to see high-quality projection mapping works gathered from all over the world projected onto a huge historical building in the center of Tokyo in front of the viewers eyes.
Like in September, the event in November will be held as the main content of TOKYO LIGHTS, "Festival of Light", a new tradition of Tokyo and will be a message to the future. The admission to the international competition is free and ticket reservation is required.
Tickets application will start on October 17th (Mon) from 5PM (Japanese time) on a first-come, first-served basis. As soon as the application limit is reached, the application will be closed. Please check the official website for more information.
▷TOKYO LIGHTS Official Site: https://tokyolights.jp/