"Introducing Jury Members for 1 minute projection mapping in Miyazaki"
We are excited that juries with broad experiences and excellent skills like them have become our juries.
Michiyuki Ishita – a representative of Projection Mapping Association of Japan who organizes this competition. Antaless Visual Design – Grand Prix of the previous competition and succeed in the world projection mapping scene. Bordos Art Works – a pioneer in the field of projection mapping.
And the Miyazaki prefectural governor has been decided to be the special jury.
Also, there will be an "Audience Award" where spectators can participate in the judgement.
Finalists will compete for five awards; Grand Prix, Second Grand Prix, Jury Special Award, Miyazaki Prefecture Special Award and Audience Award.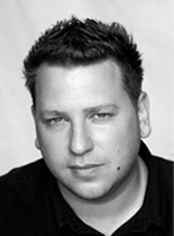 László Zsolt Bordos [ Bordos.ArtWorks ]
CG creator, VJ, art director based in Budapest, Hungary. He was an early pioneer in projection mapping and his few recent works are "Lux Formae" at the Solid Light Festival in Roma and "ColorAttack" at Lumina Light Fetical Cascais, Portugal. Cooperating with other artists since 2010, he started to run projects under the name 'Bordos.ArtWorks and Invited Artists', which became internationally recognized as eminent representatives of video projection mapping. Since 2015, beside architectural projections, he started focusing again on solo art projects, object mapping installations and scenery projections for theaters and operas.
< Bordos.ArtWorks / Official WebSite >
http://bordos.eu/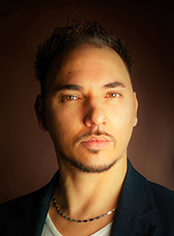 Alessio Cassaro [ Antaless Visual Design ]
COO of Antaless Visual Design based in Palermo, Italy. He has been working in the graphical animation field for more than 10 years and started specialising in video mapping these few years. He founded Antaless Visual Design to share his emotions to the visual art world. He received number of awards in various international competitions and won the Grand Prix at the previous competition, "1minute Projection Mapping in Huis Ten Bosch." As of now, he is incessantly pursuing his career and hope to improve and progress in this fantastic field.
< Antaless Visual Design / Official WebSite >
http://www.antalessvisualdesign.com/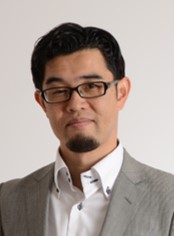 Michiyuki Ishita [ PMAJ ]
Space and Creative Director of Projection Mapping Association of Japan. He is also a part-time lecturer at Tokyo University of the Arts. He founded PMAJ, aiming to drive the projection mapping industry in Japan. He was also active in Europe with UK as his base, and has developed a variety of activities to nurture world-class creations into Japan. His works for events in Japan and abroad are highly appreciated internationally that he was invited as an official judge to the the world's largest projection mapping tournament "Art Vision Contest", the "Circle of Light" festival held in Moscow, Russia in September 2018.
<PMAJ / Official WebSite>
http://www.projection-mapping.jp/